Description
Details
The ultimate all-in-one lens for your Nikon 1 camera. The 1 NIKKOR 10-100mm f/4.0-5.6 VR is designed to be compact and well balanced making it easy to take with you wherever you go. Fully collapsed it measures just 2.7 inches in length. Featuring a focal length of 27-270mm (35mm equivalent). You can shoot a variety of subjects. Capture awesome group shots, landscapes and architecture at 10mm. Zoom in half way for beautiful portraits. Zoom it all the way in for outstanding close-ups of animals, sports, events and more. Built in Vibration Reduction keeps your photos looking sharp whether you're shooting on the go or planted to one spot. Never miss a moment of the action by stopping to switch lenses. Just twist the lens to go from taking a wide-angle shot of the ball filed to a close up shot of the player's expressions. All with stunning clarity and superb image quality.
An all-in-one lens that does it all.

When your inspiration knows no limits, you need a lens that can keep up—one that can shoot a beautiful sunset as easily as a nesting bird; the entire team as easily as a close-up of your favorite player. Meet the new 1 NIKKOR 10-100mm f/4.0-5.6 VR, a compact all-in-one zoom lens that delivers the benefits of a wide-angle and standard lens plus the high-powered zoom of a telephoto. Wherever your Nikon 1 adventures take you, the 1 NIKKOR 10-100mm f/4.0-5.6 VR will be ready to capture the views.
10x telephoto zoom makes a wide range of shots possible
With the 1 NIKKOR 10-100mm f/4.0-5.6 VR on your Nikon 1, you'll be able to capture all the sights that inspire you. Zoom all the way out to 10mm (27mm equivalent on 35mm format) for a wider view that's great for group photos, landscapes, architectural shots and more. Zoom in halfway and frame a great portrait, or zoom all the way in to 100mm (270mm equivalent) for amazing close-ups of nature, sports, concerts and more.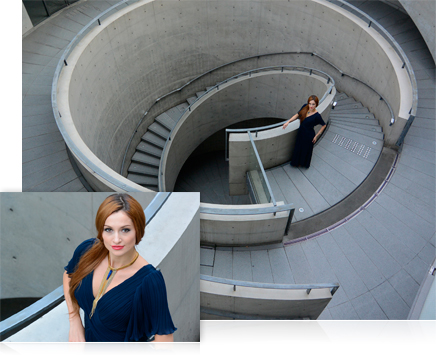 Telephoto zoom power with Vibration Reduction for sharp, clear images
The 1 NIKKOR 10-100mm f/4.0-5.6 VR packs enough zoom power to capture stunning close-ups of faraway subjects, opening exciting new shooting opportunities—birding, concerts, sporting events, graduations and so much more. The 1 NIKKOR 10-100mm f/4.0-5.6 VR includes Nikon's Vibration Reduction (VR) image stabilization to keep your shots sharp; 2 Extra-low Dispersion (ED) glass elements for accurate color; 3 Aspherical Lens Elements (AS) and 3 High Refractive Index (HRI) lens elements for superior contrast and color, as well as its compact construction.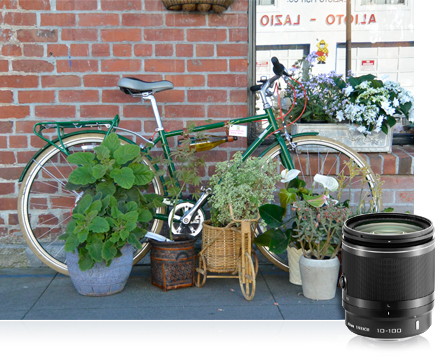 Compact, lightweight size is a great fit for your Nikon 1 camera
Like all 1 NIKKOR lenses, the 1 NIKKOR 10-100mm f/4.0-5.6 VR is designed to be a compact, well-balanced match to your Nikon 1 camera. Fully collapsed, the lens is just 2.7-inches in length—for telephoto zoom power in an extra small package! Comfortably bring your Nikon 1 and 1 NIKKOR 10-100mm f/4.0-5.6 VR wherever you go.





Additional Info
Additional Info
SKU
28368
Warehouse Location
No
Color
Black
UPC/EAN
0018208033263
Manufacturer Part Number
3326
Condition
New
Camera Technology
Digital
Focal Length
Zoom
Focus Type
Auto
Lens Type
Image Stabilization, Telephoto Zoom
Manufacturer
Nikon
Maximum Aperture
f/4
Mount Type
Nikon 1
What's in the Box

LC-N55 Front Lens Cap
LF-N1000 Rear Lens Cap